Muñoz Olmedo SL, since 1984 being your zamak findings company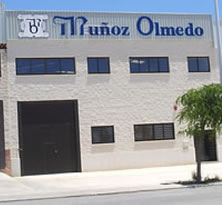 Our zamak findings company has a record of more than 30 years in the field of metal fittings and a team of highly qualified, thanks to which we have managed to maintain a strong position as a distributor for the sectors of leather goods, handbags and belts.
In Muñoz Olmedo we specialize in the manufacture and distribution of all kinds of zamak findings for jewelery and zamak findings for bags. We have an extensive catalog of items that have been designed to nurture companies that need metal beads.
To achieve this we have conducted a thorough process of specialization and integration of new technologies in industries such as the bag, adapting our entire production process in order to respond to new market demands.
Our zamak findings company in Elche distributes nationally and internationally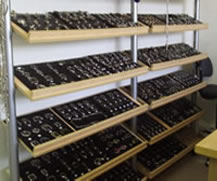 Our zamak findings company has its headquarters located in the Industrial Park in the city of Elche, one of the core economic and productive most important in Europe. This seat has an area of over 1,200 square metres for the sale and distribution of metal. The service excellence and our logistics system are the key that has allowed us to have a large presence both in Spain and abroad, especially in Portugal and North Africa.
From our headquarters, we get in touch with any national or foreign company that has been interested in our products. Our qualified team is responsible for advising and advising the best option for each company. Our metal components are our specialty, but our strong point lies in the deal with the client.
A zamak findings company with a wide variety of options
As we have pointed out before, Muñoz Olmedo has an extensive product catalog, where you can find all kinds of zamak findings: buckles, magnets, door-handles, brooches, karabiners, nozzles or chains. However, our main value is the personalized service we give to our customers, to whom they offer the ability to produce goods on their own custom designs.
We offer you the possibility that right now you communicate with us to help you find the best solution for your requests. Call us at +34 965 432 200 or send us an email to sales@m-olmedo.com